Newby Psychological attend Brainwaves Conference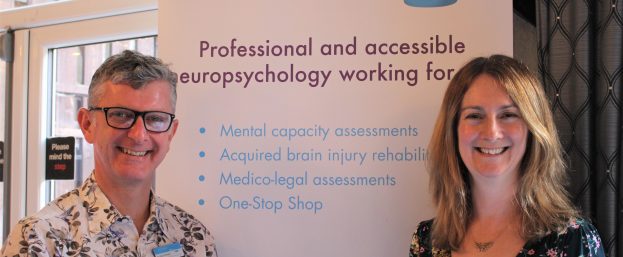 Gavin and Helen Newby of Newby Psychological Services attended the Brainwaves Conference in Manchester on Thursday 2ndMay, 2019.
Internationally renowned Consultant Clinical Neuropsychologist David Manchester was on great form yet again with his excellent day conference on applying Motivational Interviewing to Acquired Brain Injury clients.
In an inspiring day, participants learnt how to use the approach through role play and discussion. Golden nuggets were aplenty for clinicians wishing to deal with challenging situations creatively and getting the change ball rolling. Highly recommended.