Newby Psychological presenting at the Ahead Together Conference 2023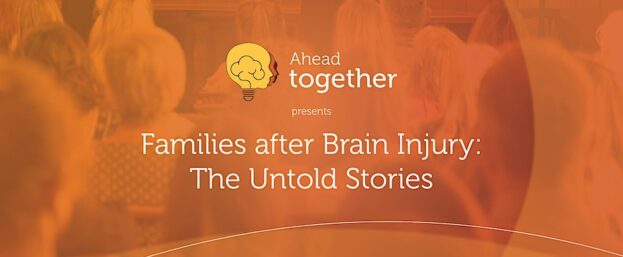 Dr Gavin Newby, Consultant Clinical Neuropsychologist will be presenting at the Ahead Together Conference 2023 by RWK Goodman in Oxford on Thursday 11 May https://bit.ly/3nucMLu
Ahead Together 2023 conference once again turns the spotlight onto the family experience of acquired brain injury (ABI).
With the mission of helping professionals guide families through the often much changed life after ABI, the Ahead Together conference provides clinical, legal, research and deeply personal perspectives on the impact of brain injury on families.
The main theme of the conference is to shine a light on the untold stories of the families of ABI survivors. Families are often the heroines and heroes but don't get the recognition they deserve.
In 'The Other Half: Head On' Gavin will be in conversation with Steph Thompson. Steph is a busy mum of four young children. Like all mums, her life is both ordinary and extraordinary – coping with the joys and challenges of family life.
Steph's 'other half' is the Rugby World Cup winner and former British Lion Steve Thompson. Their idyllic life in Dubai was turned upside down by Steve's struggles with memory and mood.
In 2020, at the age of just 42, Steve was diagnosed with a brain condition called chronic traumatic encephalopathy (CTE). Whilst diagnosis brought some explanation and a sliver of comfort, life since for the Thompsons has been a rollercoaster of laughter and tears. Steph and her family live their lives as best they can.
Team Thompson are an inspiration for us all and it will be a privilege to hear Steph's story.