Psychopharmacology refresher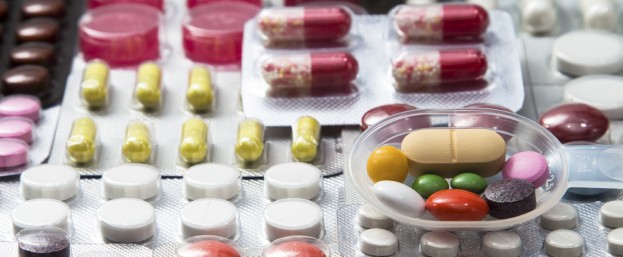 Never one to rest on his laurels, Gavin successfully completed a postgraduate Psychopharmacology module at Chester University in 2014.
As interested readers will know, medication is often a complex and fraught issue after acquired brain injury. Sufferers have risks of developing epilepsy and seizures as well as hormonal imbalances. On top of this, they are also at greater risk than the general population of developing serious mental health difficulties such as depression and anxiety. Problems controlling anger and behaviour are also common.
Check out Gavin's book on Practical Neuropsychological Rehabilitation in Acquired Brain Injury: A Guide for Working Clinicians which you can find on http://amzn.to/1K43dXS for further information.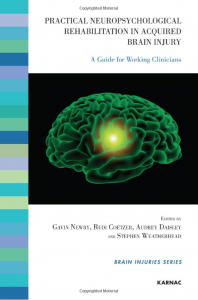 However, the choice and dosage of medication is a complex issue. Neurological changes wrought by an acquired brain injury can significantly alter how someone responds to medications such as antidepressants. Antiepileptics can interfere with the effectiveness of other medications given at the same time. As such, prescribing medication after acquired brain injury requires a great deal of thought and sometimes the expertise of specialists such as Neuropsychiatrists (Psychiatrists with specialist training in prescribing after neurological injury or illness).
Non prescribing therapists such as Clinical Neuropsychologists are often asked to consider the effects of medication on cognitive performance and can be vital in alerting GP and Psychiatry colleagues when such an antidepressant could be considered. Both of these issues require at least some working knowledge of psychopharmacology.
On the Chester University Psychopharmacology course, Gavin refreshed his knowledge on how the medications most frequently used in mental health conditions work. The areas covered included: antipsychotics, antidepressants, mood stabilisers (a side effect of some antiepileptics interestingly), anti-anxiety medications and anti-dementia drugs. Gavin particularly valued learning about how drugs can interact or interfere with each other.
The course was hard work but incredibly useful and Gavin would recommend it to any non-prescribing or non-medical professional working in acquired brain injury.